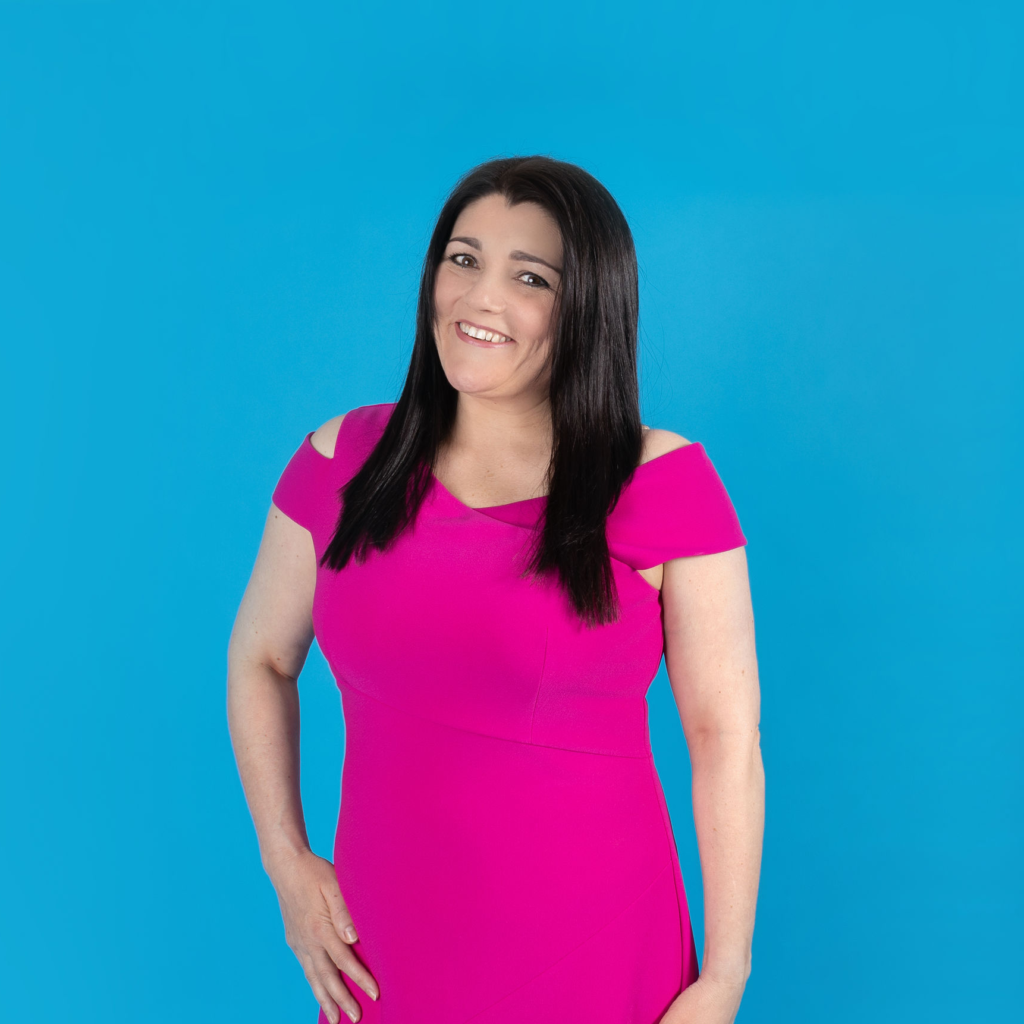 Hi, I'm Tracy!
I am living proof that marketing and networking works! It's important that you get to know me, Tracy Heatley, and my background, so that you have complete faith in the results that I can help you to achieve.   I want to help you take your business places you can only dream of, so that your investment in training or mentoring gets you the results you desire and deserve.
Tracy Heatley's Background
Here's some of Tracy Heatley's background, because you need to have trust and faith in the results you will achieve.
I've been helping business owners to have better businesses since 2003. I'd been working in Public Relations for a small PR firm based in a business centre.  The place was full of small businesses with distinct commonalities.  They seemed to be brilliant at what they did or had products that they were passionate about.
Here comes the but, and it was a big BUT!  None of them had a strategy, they were uncertain about how or where to position their brand in the market, they lacked direction when it came to profiling their customers, were uncertain about pricing and didn't know much about their competition. All of which is needed to develop a successful marketing strategy. Invariably, many businesses with a lack of direction and strategy end up targeting the wrong people, in the wrong place, at the wrong time and at the wrong price.
Armed with slogan, 'Your Small Business Tool Box', I stepped in to help. I'd worked in sales and marketing for years and had recently got my business degree.  I thought I knew it all. The truth is that I still had a hell of a lot to learn. However, it was clear from the onset that I had a knack for helping businesses set-up, thrive and smash it out of the park when it came to having a better strategy.
More Marketing
Then, there was even more marketing.  I started attracting the attention of other small businesses that were over-achieving.  Some wanted to expand, some aimed to diversify into new markets, but didn't have the marketing know-how.  Others wanted to develop a new product that they didn't know how to take it to market. I loved working on these projects too.
As you read this, you may relate to some of this yourself. Whether you're trying to get away from an older way of doing things or you're very much focused on your future, if there's anything at all that you relate to, do get in touch to see if I can help.
Marketing Success
The results and marketing success that my clients have achieved is phenomenal.  The more clients I worked with, the more I learned about diverse industries, and the more I began to see how my input was key to them having a better business.  I even went on to become a CIM award winning marketing professional, before taking the Chartered Marketer route, back in 2006.
When it comes to strategy and marketing planning, I offer a work with you approach, rather than a do it for you approach, because this way I get to transfer my years of knowledge through my marketing mentoring programme, which I'll design especially for you and your unique requirements. Plus, you can be assured that I'm not her to upsell any marketing delivery services. I have an extended network of contacts to put you in touch with if you need it, but only if you need it.
It's all about what's right for you. There's never a one size fits all, because every business is different and has diverse goals. Whether you're a growing business or you would prefer to stay small, there's always a solution for you.
You can reach the right people, in the right place, at the right time and at the right price and I will show you how.
Find out more about my Better Marketing and Better Strategy services here.
Better Networking
Then came my passion for better networking.  After receiving thousands of pounds of referrals through networking, I've turned networking into my career. I have been networking since 2003.  Furthermore, since 2007 I have been coordinating and running networking groups all over the North West of England. I've been training people to become better networkers since 2012, so there's nothing that I don't know about effective networking. I absolutely love it!
During that time, I have also been improving my own business knowledge. By specialising in marketing and self-improvement, I have been able to perfectly blend my academic qualifications, experience and research to reflect my working life.  This has resulted in a niche skill set that perfectly compliments what I do day-to-day.
Find out more about  my in-house training  business networking training workshops and on-demand How To Be A Networking Ninja course.
Networking With NLP
I've been an INLPTA NLP Master Practitioner since 2008, so my Networking With Impact To Win Business and my in-house workshops  incorporate this.  I've developed an original approach to networking training that incorporates powerful communication, strategy, planning and preparation techniques, so that you maximise your full potential.
It's a real eye opening experience when I incorporate my NLP know-how.  Listening and  taking part in my interactive workshop is sure to help you assess the full potential of networking.  If you're already networking and you feel confident that you're getting good results, I'm certain that I help you be even better.
Whilst I often work with business professionals who are new to networking, some of my greatest success has come from helping people who have been networking for years.  Elevating to the next level has been crucial for them.  There's no point standing still when you can boost your skills and get even better results.
Don't take my word for it – see what my clients say.
What Makes Tracy Tick?
There's lots that makes Tracy Tick, but here's the first things that spring to mind.
I'm a life long learner and always will be.  I love to share and transfer what I've learned to other people, just like you.  After all, it's  far too valuable to keep it to myself, so the more people that know about it the better.
Whether it's from my time doing international training with Tony Robbins, to achieve Mastery University or short courses about digital marketing, I just never tier of learning and enhancing my skillset.  And, I never will!
I'm big into the power of positive psychology and would urge any business owner to learn as much as you can about this. The benefits always out way the cost.   I've recently completed a Positive Intelligence course developed by author Shirzad Charmine  – Game Changer!
The odd Fire Walk and Leap Of Faith hasn't done any harm along the way! A challenge is good for the soul!
I love to keep fit and swear by my Apple watch!  I don't know about you, but I even compete with myself! I do find exercise fun, but I also truly believe that health and fitness is fundamental to business success.
There is nothing I enjoy more than seeing the business owners who I interact with to grow and flourish, so marketing mentoring, networking and training is perfect for me. Nothing makes me happier than helping people win business through effective marketing and networking.
Results driven marketing and networking is a skillset that I believe everyone can develop, with a little bit of mentoring, so if you're struggling with developing a strategy, marketing planning, new product development, or knuckling down with networking, I can help you.
Want to find out more? Browse my services.
Networking Training
Great networking starts with confidence. The confidence that you know what you are selling, how it will benefit others, and why they need it.
The confidence in your own skills and credibility.
And the confidence to walk into a room with your head held high.
Almost all of my clients will have been to a networking session and felt they could have gotten more out of it.
Or that they did themselves a disservice by not communicating clearly.
Or even that it is an untapped well of potential opportunities, and they want to improve the skills they already have.
It all starts with the right strategy, so that networking becomes an integral part of your marketing mix that gets results.
Whatever your motivation for enquiring about my services, I am 100% confident I will be able to help you, so wherever you're at with your business, get in touch and I'll be happy to hear from you.
Tracy's Inspiration
What inspired Tracy Heatley.
Back in the day, with a young son to raise and inspire, I knew I wanted to do something remarkable. Something to make him proud and achieve the potential I knew was in me.  My story blog will help you get to know me even more.
Being a young single mum, on the bread line, was all the motivation I need.  Besides, defying the stats surrounding teenage mothers, gave me that extra boost.
Tracy's Qualifications & Training
What qualifies Chartered Marketer Tracy Heatley to be training and mentoring business owners?
I'm sharing my qualifications with you, so it gives you confidence.  Not only do I have the experience required to transfer my marketing, strategy, networking and communications skills, I am qualified in business, management, marketing and NLP too!
MBA Business Executive First Class Honours Degree
Professional Post Graduate Diploma In Marketing
Undergraduate Degree in Business & Management
HND Business & Management
Fellow of the Chartered Institute Of Marketing (CIM)
Neuro Linguistic Programming (NLP) Master Practitioner
Advanced level Enneagram Personality Profiling Certificate
Tony Robbins Master University
Continuous Personal Development training
Sales Training
My own weekly business radio show.
In fact, you could say I have lived and breathed my specialist subject for over 20 years, so now I want to share that expertise and knowledge with you.
Now I want to help others do the same.